Healthcare
OER in high enrollment healthcare courses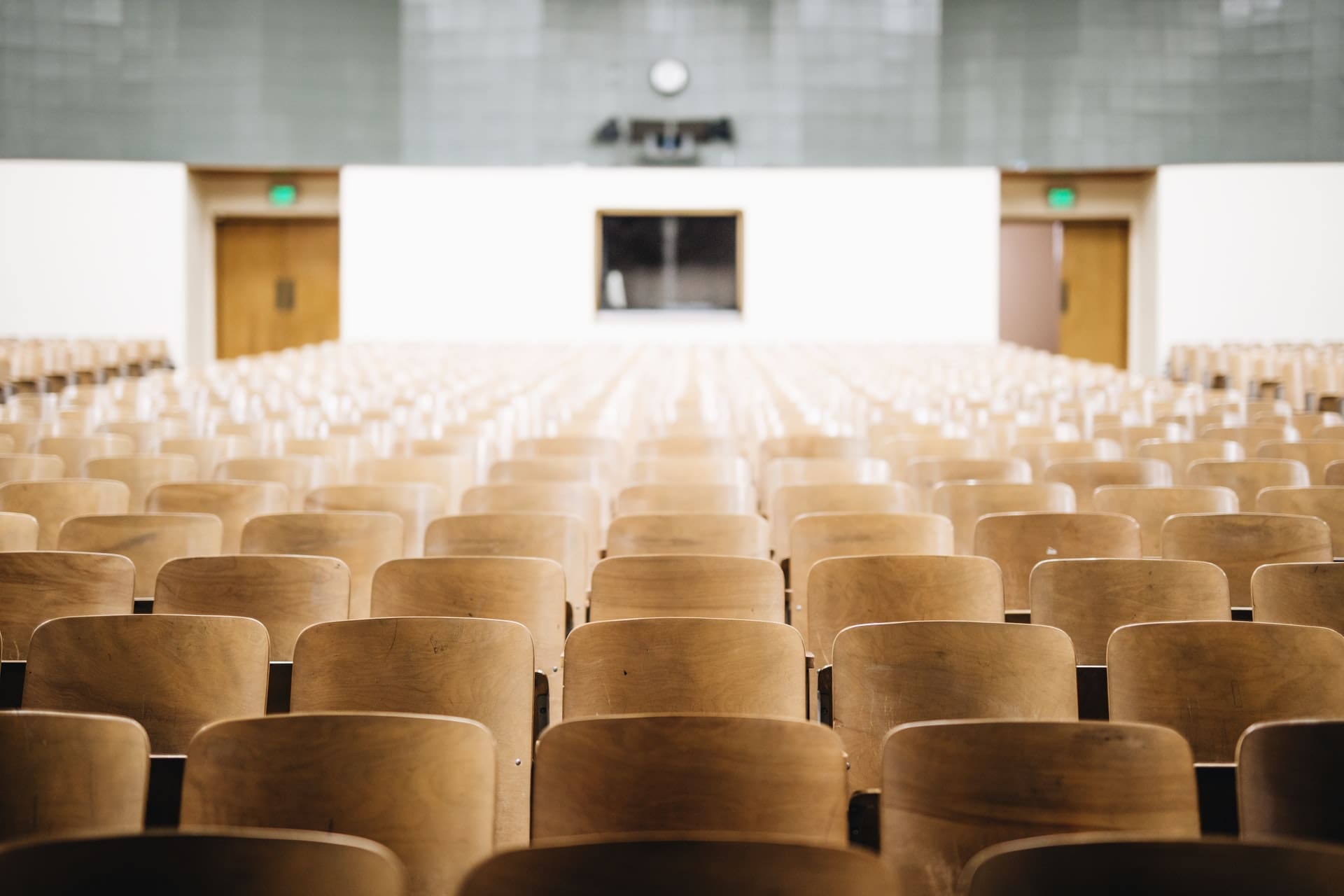 Health sciences and allied fields are ever-growing, with more students enrolling each year. To meet the demand, many universities offer high enrollment and online courses for 200+ students at a time, especially at introductory levels. Such large class sizes make these courses an excellent place to begin implementing open educational resources (OER), as a single open textbook could collectively save students a considerable amount in education costs. We've compiled a handful of books from Pressbooks Directory that showcase the usefulness of OER for introductory courses in various health fields.
To find more open textbooks for healthcare, STEM fields, and much, much more, visit Pressbooks Directory.
---
Michael Mombourquette
First Year General Chemistry will provide students with an understanding of the basics of chemistry. This OER is noteworthy for containing video lectures throughout (complete with closed captions and searchable transcripts), which may help students who prefer visual or auditory learning methods. These videos are designed to be easily watchable even over fairly slow (79 Kbps) internet connections. This OER begins with a review of the fundamentals of chemistry, then covers topics including stoichiometry, quantum mechanics, molecular structure, chemical equilibrium, and kinetics. It is written in accessible language and begins with a list of suggestions for new students who may still be developing their study habits.
Lisa Bartee, Walter Shriner, and Catherine Creech
Principles of Biology introduces students to biology as a discipline as well as the techniques and research methods involved in its study. It covers a wide range of topics, including the scientific process, cell structure and function, DNA and chromosome structure, protein synthesis, biotechnology, ecosystems, and more. Its learning objectives include teaching students to "describe the structure of biologically-important molecules," "explain how basic units of cellular structure define the function of all living things," and "use evidence to develop informed opinions on contemporary biological issues while considering cultural and ethical implications." Principles of Biology was designed to cover a series of three courses, so its scope is likely greater than would fit into a typical single semester. It features 87 H5P activities, including many multiple-choice and matching questions for self-assessment.
Marit L. Bovbjerg
Foundations of Epidemiology was developed at Oregon State University and is primarily intended for undergrads, although it could also appeal to students at higher levels. It covers such topics as "epidemiologic thinking, causality, incidence and prevalence, public health surveillance, epidemiologic study designs and why we care about which one is used, measures of association, random error and bias, confounding and effect modification, and screening." It features many easy-to-read tables, flowcharts, and images throughout. While the subject matter is complex, the writing is condensed and easy to understand, making it an appealing choice for students of public health or clinical fields.
Michelle Hughes, Audrey Kenmir, Oona St-Amant, Caitlin Cosgrove, and Grace Sharpe
This guide is aimed at undergraduate students in a health field, studying infection prevention and control practices. It is intended to "guide best practice in infection prevention and control, facilitate learners' knowledge about their role and responsibilities as healthcare providers, present strategies regarding how to break the chain of transmission, support critical thinking skills on how to prevent hospital-associated infections, and promote clinical judgement regarding when to apply routine practices and additional precautions guidelines."
Throughout the guide, you'll find video interviews providing first-hand experience and advice, interactive videos, multiple-choice and other self-assessments, and a total of 89 H5P activities. Each chapter ends with a list of key takeaways to summarize the content. This project is funded by the Applied Research and Innovation Centre at Centennial College.
Kimberlee Carter and Marie Rutherford
Building a Medical Terminology Foundation is targeted toward "health office administration and health services students in the first year of their college programs." Medical terms are often made from Greek or Latin word parts and include acronyms and "modern-day language terms." This OER teaches students to break down medical terms into parts and explains the pronunciation and meaning of those terms. It offers strategies to help students remember complex terminology, as well as videos and images to facilitate different learning styles. It features a total of 152 H5P activities to help students engage with the material, including dialog cards, fill-in-the-blank questions, and more.
Anna Chruścik, Kate Kauter, Louisa Windus, and Eliza Whiteside
Fundamentals of Anatomy and Physiology is designed for Australian students. It covers such topics as cells, blood, and immunity, as well as the cardiovascular, respiratory, skeletal, digestive, nervous, and endocrine systems. It features rich content, including many detailed diagrams and images, self-assessments, interactive quizzes, and a total of 538 H5P activities. It also includes section reviews, appendices, and a glossary to help students review what they have learned. Its attractive design, visual aids, and interactive content help make it an especially engaging resource.
---
Find more open books like these in our curated healthcare collection of books created by Pressbooks users.
Find more open books for high enrollment classes in our curated high enrollment collection of books created by Pressbooks users.