We chose books that caught our eyes in 2020
With the introduction of Pressbooks Directory, Pressbooks users (including the Pressbooks staff) have been discovering OER faster and with more enthusiasm than ever before. Our team is excited to share some of the books that perked our interest in 2020. We played fast and loose with the "of 2020" part of this blog, choosing some books that were released before 2020 because we're just so keen.
We recognize that this was a tough year for everyone and would like to take a moment to stand in awe of the smart, important, and inspiring work that was done in the middle of a global pandemic. To our users, to the instructors who use OER in their classes, to the librarians who guide the OER-curious along the path, to the students who are working so hard in very difficult circumstances, and to the folks in centers for teaching and learning who are performing herculean lifts to maintain good pedagogy, you are all amazing leaders. Thank goodness for you.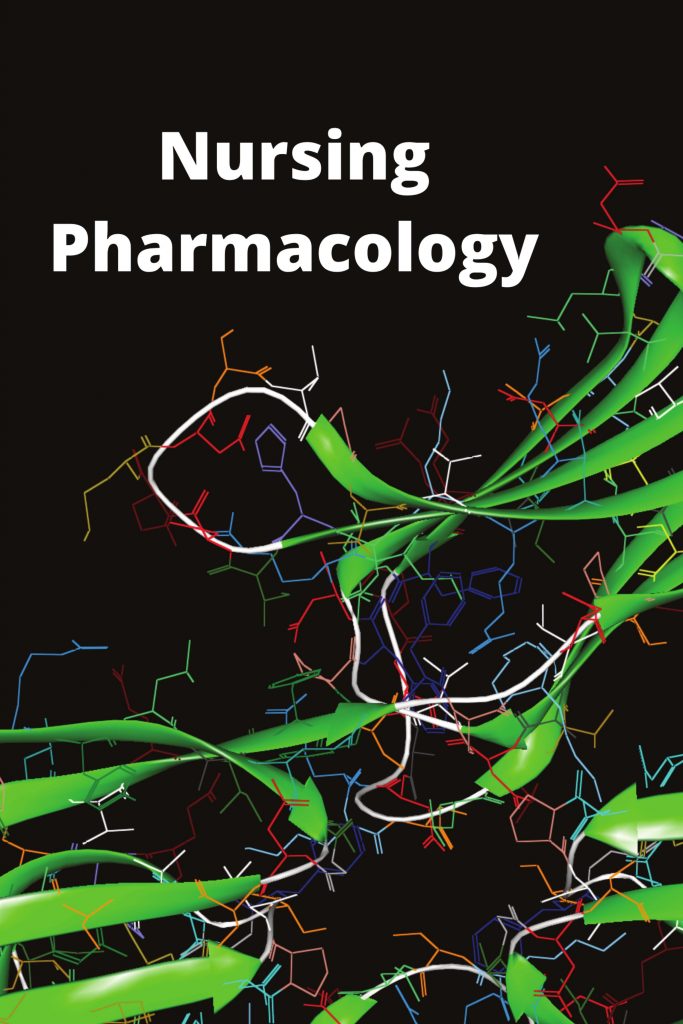 Ricardo Aragon, Full Stack Developer, chose Astronomy from OpenStax/University of Central Florida, edited by Andrew Fraknoi, David Morrison, Sidney C. Wolff.
Sarah Fennessey, Sales Executive, chose Nursing Pharmacology from Chippewa Valley Technical College, edited by Elizabeth Christman and Kimberly Ernstmeyer.
Hugh McGuire, CEO and Founder, chose Introduction to Philosophy: Logic from Rebus Community, edited by Christina Hendricks and Benjamin Martin.
Başak Büyükçelen, Chief Operating Officer, chose Developing Organizational and Managerial Wisdom from Kwantlen Polytechnic University by Brad C. Anderson.
Amy Song, Customer Success Manager, chose Making Sense of a Global Pandemic: Relationship Violence & Working Together Towards a Violence Free Society, from Kwantlen Polytechnic University. Amy also chose Inclusive Spectrums from Ontario College of Art and Design by the Inclusive Design Master's Cohort. She added one more to her list: Contemporary Families: An Equity Lens from Linn-Benton Community College by Elizabeth B. Pearce and student contributors.
Oscar Arzola, Eclectic Developer, chose Open Music Theory from Virtual Library of Virginia by Bryn Hughes, Brian Moseley, Kris Shaffer, Mark Gotham, Kyle Gullings, Chelsey Hamm, Brian Jarvis, Megan Lavengood, and John Peterson.
Ho Man Chan, DevOps and Development, chose Calculus Volume 1 from OpenStax (imported by BCcampus) by Gilbert Strang and Edwin "Jed" Herman.
Leigh Kinch-Pedrosa, Head of Marketing and Communications, chose Nutrition: Science and Everyday Application (beta) from Lane Community College by Alice Callahan, PhD, Heather Leonard, MEd, RDN, and Tamberly Powell, MS, RDN.
Apurva Ashok (special guest), Project Lead Rebus Community, chose Write What Matters from Boise State University and Idaho Pressbooks by Liza Long, Amy Minervini, and Joel Gladd. Apurva also chose Open Pedagogy Approaches from Milne Library, edited by Alexis Clifton and Kimberly Davies Hoffman. Both these choices were created with the support of the Rebus Community Textbook Success Program
…and now Steel Wagstaff, Educational Product Manager, gets excited
"Top 5 for me:"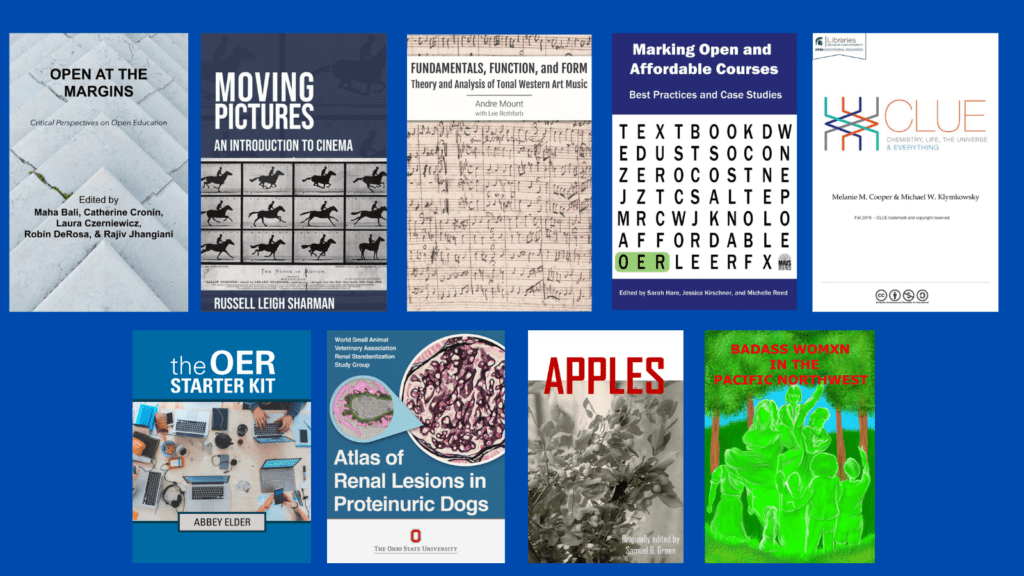 "If we stretch is back to 2019, this is great too:"
The OER Starter Kit from Iowa State University Digital Press by Abbey Elder
"My deepest cuts are probably these two undervalued gems:"
Atlas of Renal Lesions in Proteinuric Dogs from Ohio State University, edited by Cianciolo Rachel
Apples from University of Minnesota Libraries Publishing, originally edited by Samuel B. Green
"Oh, and also these two student authored books are legit awesome:"
China's Magical Creatures by Tineke D'Haeseleer and student contributors
Badass Womxn in the Pacific Northwest from University of Washington by UWB Zine Queenz
---
This is the beginning of a tradition we will continue for years to come, and we can't wait to see what else you all create. Happy Holidays! See you in 2021.