Open Education
Excellent OER to celebrate during Black History Month and beyond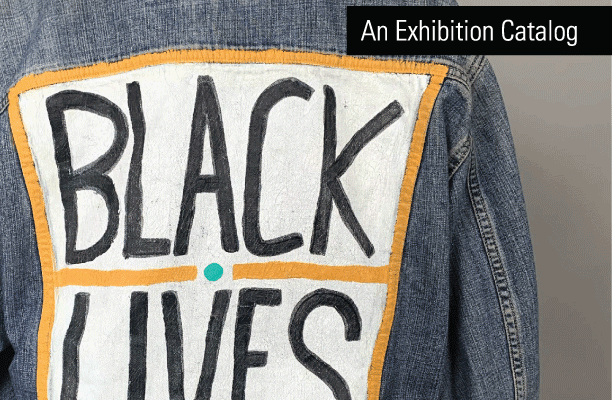 Open education can be used as a tool for combating anti-Black racism. It contributes significantly to a more equitable education system which has direct impact on black and brown communities. One of the valuable traits of OER is their ability to reflect a moment and a context, and studies show that these types of customizations promote a sense of belongingness in students of colour and first-generation college students. However, open education is not a complete solution, and in fact it has flaws that currently limit its potential as a solution. There remains the problem of a lack of diversity among the movement's leadership and a significant portion of the works published are written by White authors. The purpose of this blog post is to highlight and celebrate excellent open books that are written by Black authors and/or written to address issues of importance to anti-racist educators in the hopes of amplifying those works and contributing to the diversification of the commons.
Here are some terrific open books that are available to read for free!
Leonard A. Jason, Olya Glantsman, Jack F. O'Brien, and Kaitlyn N. Ramian (Editors)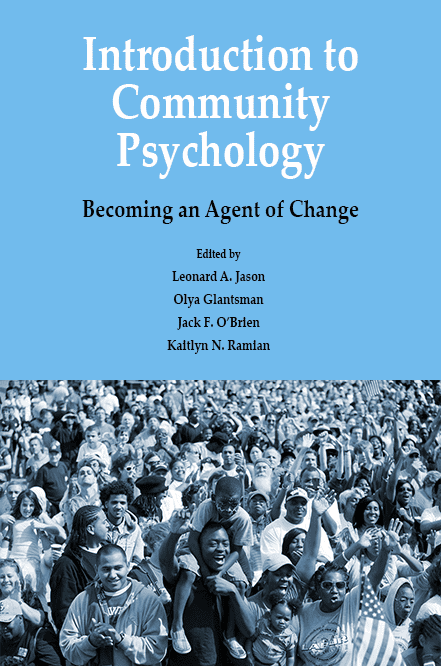 Published with the help of Rebus Community, Introduction to Community Psychology "show[s] [readers] how to comprehensively analyze, investigate, and address escalating problems of economic inequality, violence, substance abuse, homelessness, poverty, and racism." The book includes lecture slides and interactive quizzes for each chapter. Be sure to check out the "Oppression & Power" chapter by Geraldine L. Palmer, Jesica S. Ferńandez, Gordon Lee, Hana Masud, Sonja Hilson, Catalina Tang, Dominique Thomas, Latriece Clark, Bianca Guzman, and Ireri Bernai.
Keith L. Anderson, PhD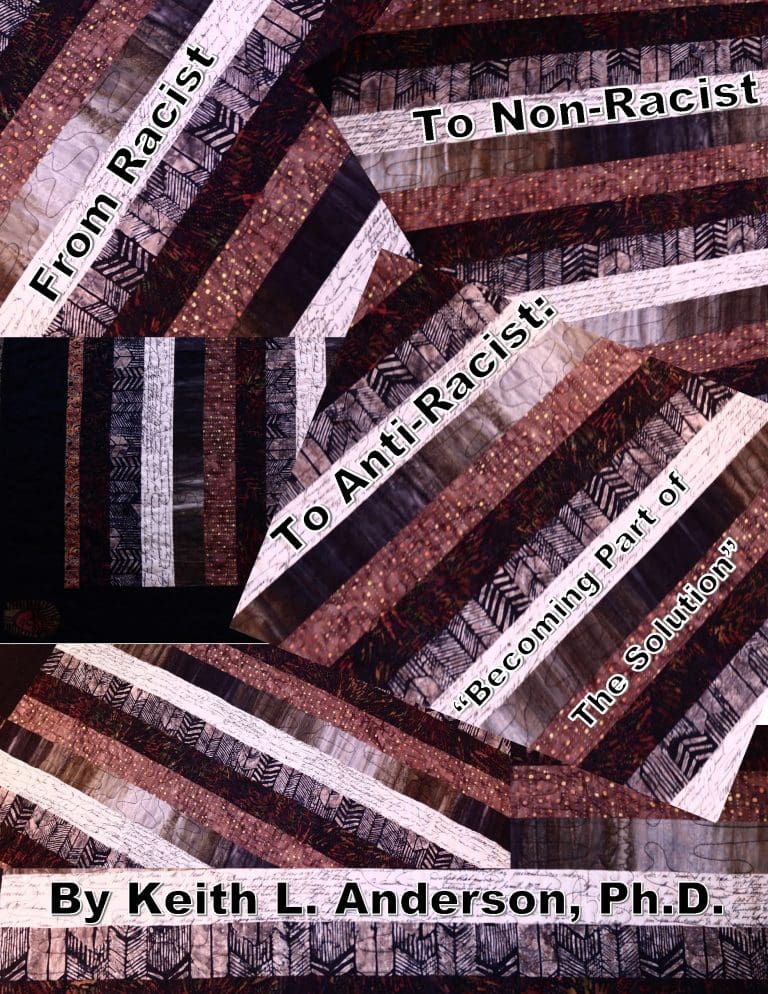 Drawing on his teaching experience, Keith L. Anderson, PhD offers a unique educational experience for learners in a formal classroom setting as well as a broader set of readers seeking to make the world a better, more equitable place. Anderson writes, "Living in Idaho has taught me to fight against racism in a way that gives people insight. I try to give them an understanding of racism that will allow them to become anti-racist warriors."
Chapters include material on different aspects of racism, guidance on how to be anti-racist, and essays.
Florence Piron and students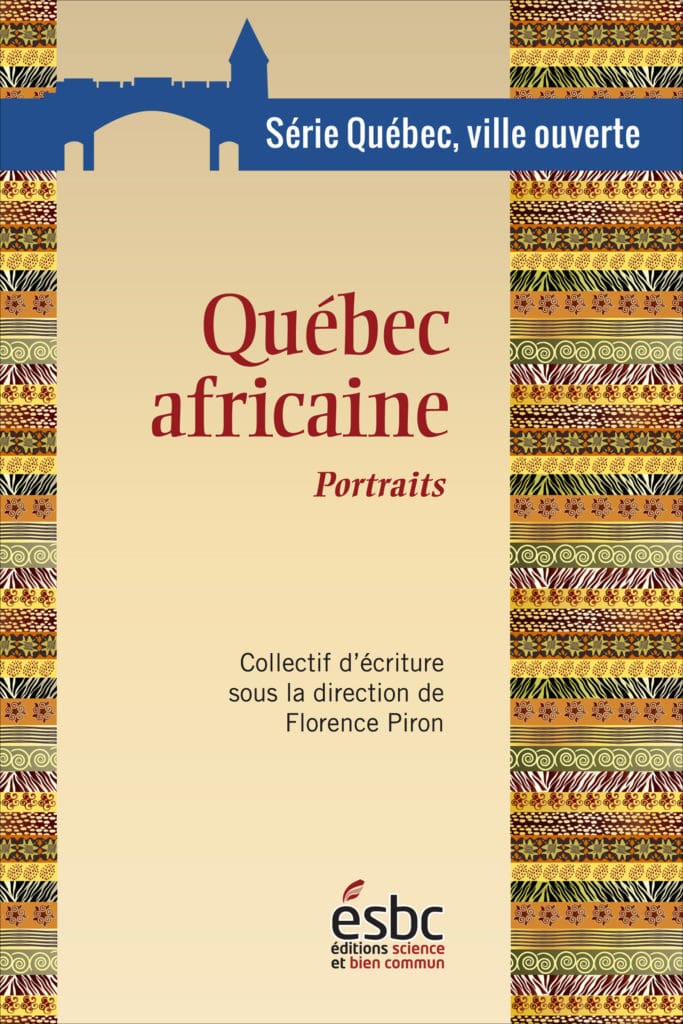 Québec africaine was created in collaboration with students from Université Laval who wrote portraits of people from Sub Saharan Africa who reside in Quebec. Editions Science et Bien Commun is a French publisher based in Quebec that has published many books that reflect the Afro-Quebecois(e) experience. Learn more about ESBC's books.
A University of Washington Tacoma cross-course collaboration between TSOC 265 and TCOM 347 courses.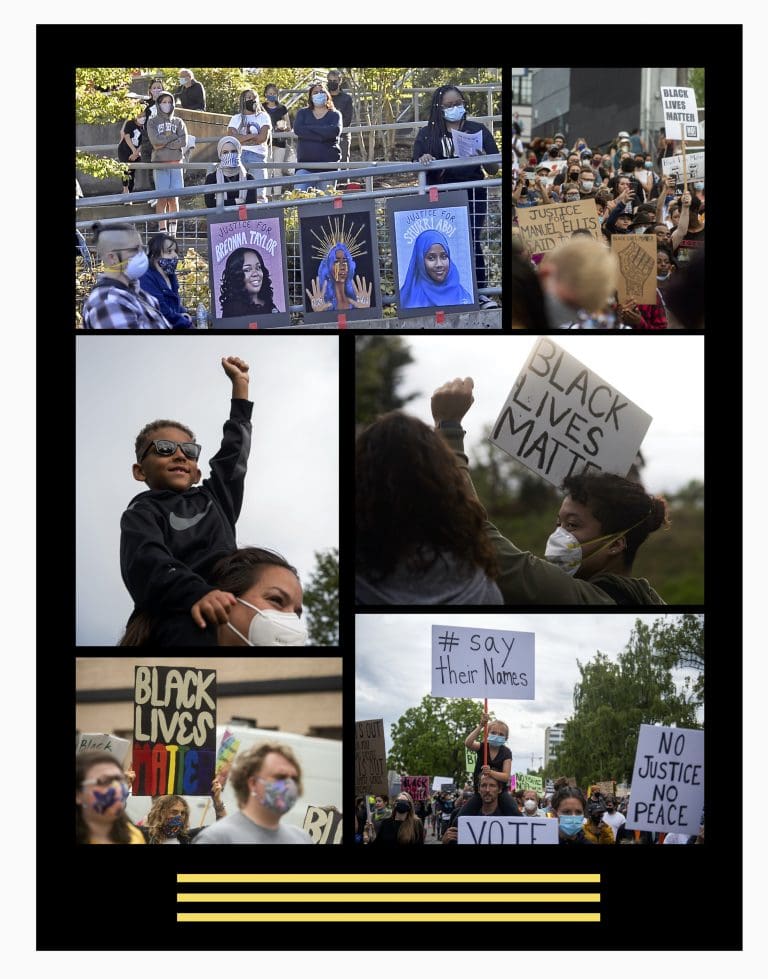 Conducted during the Covid-19 pandemic, Black Lives Matter Collective Storytelling Project is an innovative way of engaging students under extraordinary circumstances through the use of open pedagogy methods. The book features reflections on the Black Lives Matter movement from students at University of Washington-Tacoma. The reflections take multiple forms including personal storytelling, video, essay, and more. There are stories of protest, immigration, and first hand accounts of experiences of racism.
Dyese Matthews and Kelly L. Reddy Best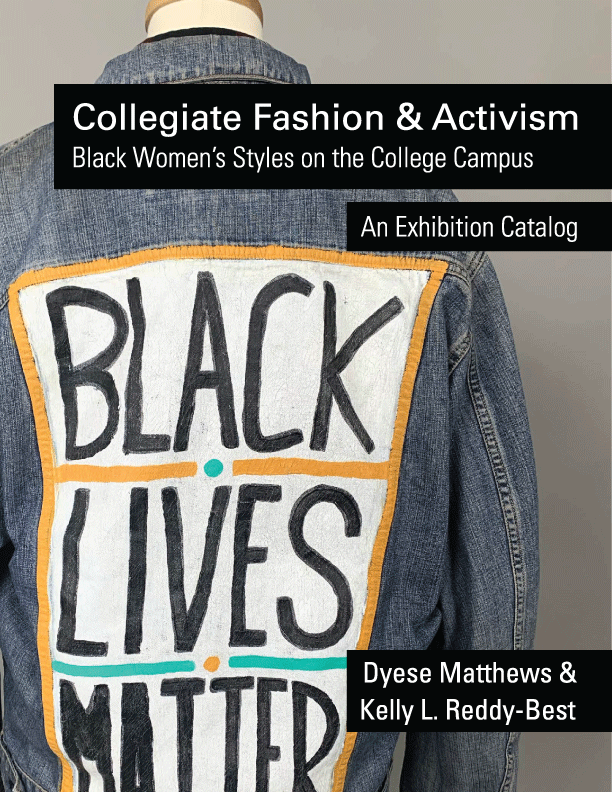 Collegiate Fashion and Activism is an exhibition catalog from an exhibition held between February and April of 2020 at Iowa State University's Textiles and Clothing Museum. The book demonstrates the great possibilities that online books offer to the academic and educational space. It includes images from the exhibit, a video that played throughout the exhibit, process photos, and a video walkthrough. All together these elements extend the life of the exhibit far beyond the time during which it was mounted.
Maha Bali, Catherine Cronin, Laura Czerniewicz, Robin DeRosa, and Rajiv Jhangiani (Editors)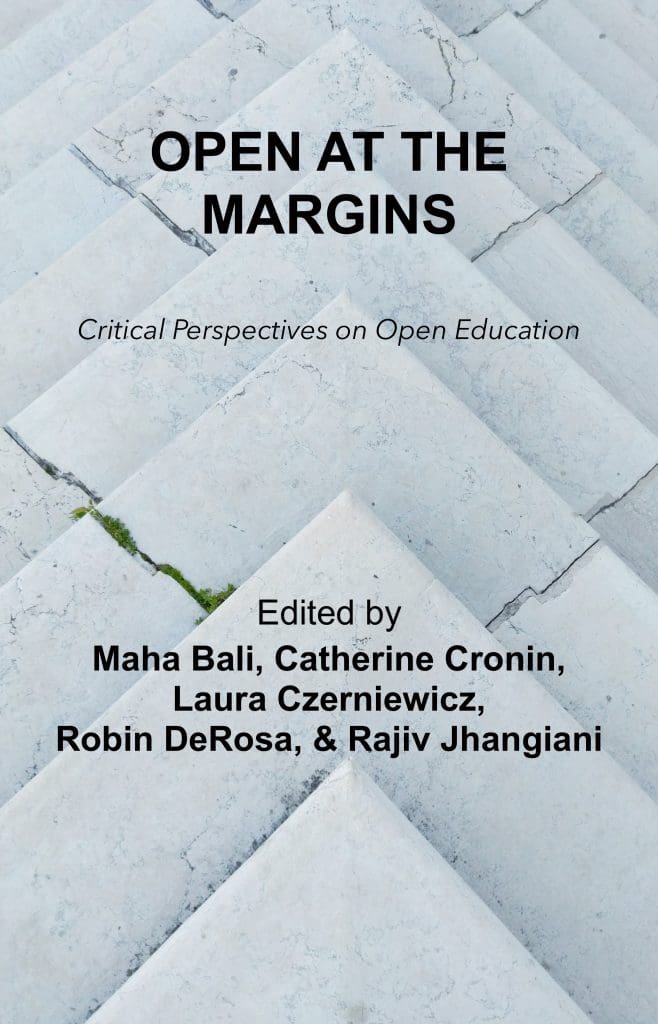 While the open movement is very much engaged in social justice, it is important to challenge the state of the leadership of the movement—that is it so white. That's why books like Open at the Margins, a collection of essays and stories challenging the status quo of the movement, are integral to the growth and improvement of open education. Open at the Margins features work from a long list of contributors. We recommend starting with "Towards Openness Provocation for #OEB17: How to Create a Non-Inclusive Learning Environment," a video of a talk by Sherri Spelic in which she highlights the problems of learning environments that ignore, suppress, and oppress marginalized learners.
---
Some works in progress
The following projects are currently in development with target release dates in 2021. They both have project homepages with Rebus Community where anyone can follow their progress or even volunteer support. We're very excited to celebrate the release of these forthcoming OER.
Literature in the Hands of a Child's Mind: An Unequal Equalizer in Anti-Oppression Pedagogy
Mathematics for the People: Quantitative Literacy for Social Justice
---
There is so much more excellent work out there, and there continues to be more excellent work published every day. Here are just a few more noteworthy examples:
Persistence is Resistance: Celebrating 50 Years of Gender, Women & Sexuality Studies
Haïtiennes: Portraits de femmes militantes
Badass Womxn in the Pacific Northwest
---
Note: Here at Pressbooks we are still learning to be anti-racist agents of change. That learning means we will likely make mistakes or miss nuances because of our various limitations of perspective. We have left the comments open for this blog post and welcome feedback. Alternatively, please feel free to email leigh (at) pressbooks (dot) com. It will be accepted with gratitude and integrated into conversations, not just about the content we produce in the future, but into how we shape products and processes.