Our products
The heart of every Pressbooks solution is our publishing platform, an intuitive toolset for creating digital books that are accessible, interactive, and well-designed for educational use.
Whether you run an organizational publishing program or are an instructor looking to create engaging content for a single class, Pressbooks offers a complete solution to satisfy your publishing needs.
Self-Publisher
Create and share your digital book

Enterprise
Empower creators and manage multiple publishing projects and programs

Collaboration
Team creation of an interactive textbook
Pressbooks Directory
For more than a decade, Pressbooks has been essential publishing infrastructure for the open education movement. Thousands of open-access books published with Pressbooks are freely available and discoverable in Pressbooks Directory.
Use powerful search tools to discover books published by over a hundred educational institutions
Filter to find books with interactive content or with open licenses which permit remixing and redistribution
Quickly clone and adapt openly licensed books for use at your institution or in your class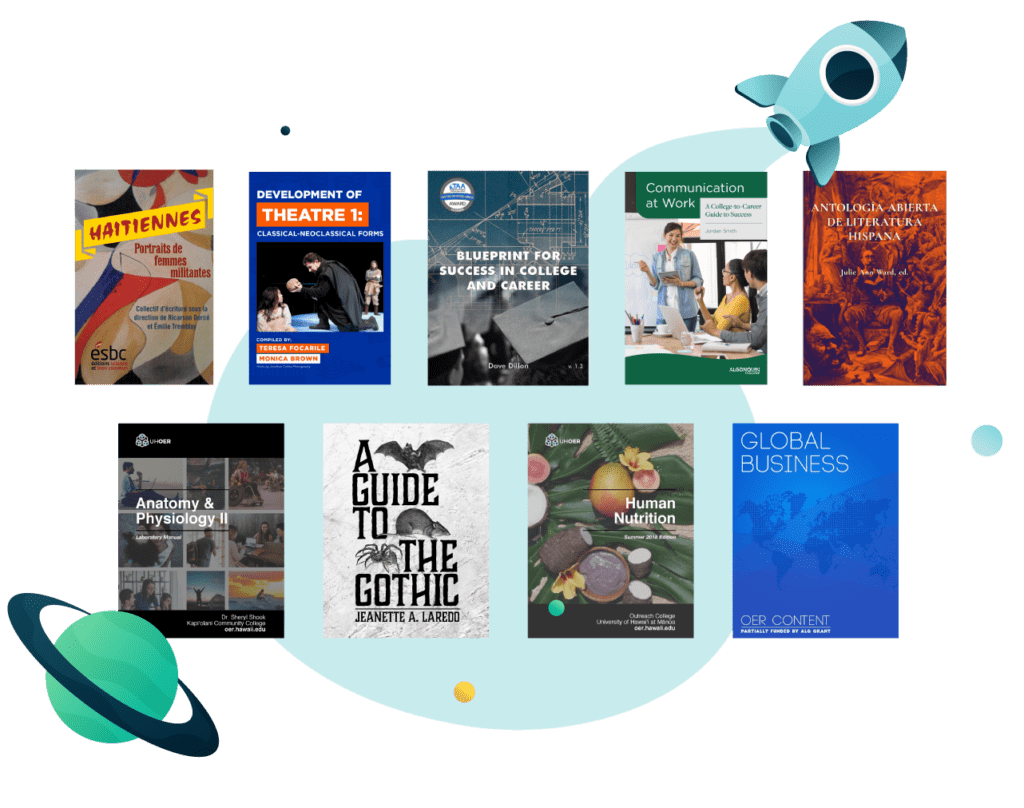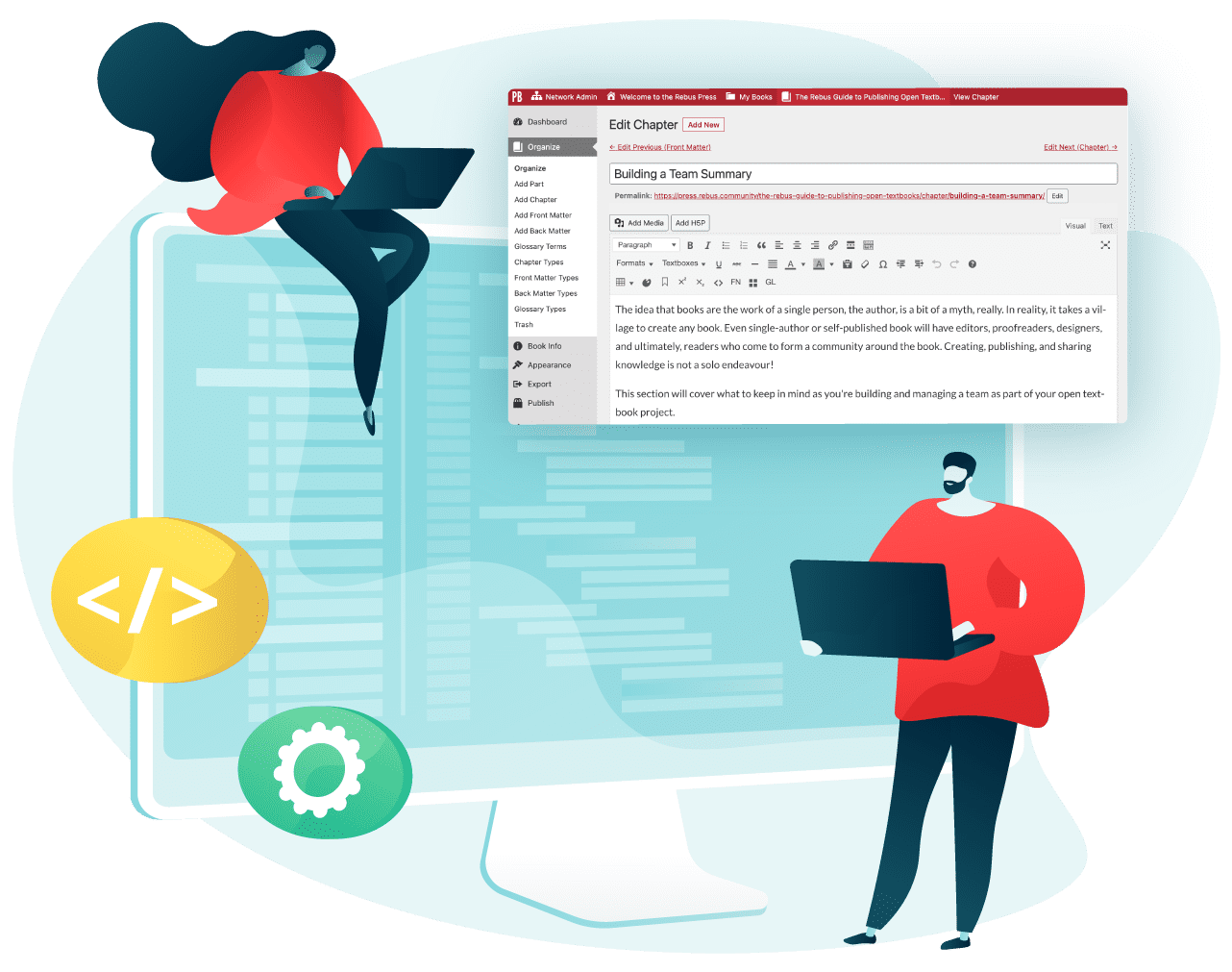 Pressbooks Create
Using Pressbooks Create, faculty can adapt existing OER for their classrooms, create new material from scratch, and enrich content with accessible math notation, videos, audio, web annotation, and interactive elements like quizzes and other forms of assessment.
Write new content
Deliver OER in 10+ file formats
Add accessible math notation
Embed multimedia
Add assessment with H5P
Clone content from the Directory to adapt for the classroom
Create a social annotation layer with Hypothesis
Conform with the highest accessibility standards
Publish with beautiful book templates
Single Sign On (SSO) available to hosted networks
Enterprise plans are available for organizations of all kinds.
Pressbooks Results for LMS
With Pressbooks Results for LMS, course material can be easily integrated into a learning management system (LMS). Students can instantly see their aggregate results and instructors can analyze student performance in the same space where they review any other graded course activities.
Connect to an LMS with secure LTI 1.3
Pass results of H5P activities to the LMS gradebook
Make textbooks and the LMS a seamless experience