Our products
The heart of every Pressbooks solution is our publishing platform, an intuitive toolset for creating digital books that are accessible, interactive, and well-designed for educational use.
Whether you run an organizational publishing program or are an instructor looking to create engaging content for a single class, Pressbooks offers a complete solution to satisfy your publishing needs.
Self-Publisher
Create and share your digital book

Enterprise
Empower creators and manage multiple publishing projects and programs

Collaboration
Team creation of an interactive textbook
Pressbooks Platform
Using Pressbooks' publishing platform with its rich built-in accessibility features, instructional designers and faculty can adapt existing open educational resources (OER) for their classrooms or create new material from scratch. They can also add videos, audio, accessible math notation, web annotation, and interactive learning activities like quizzes and other forms of assessment.
Write new content or adapt openly-licensed content from the Pressbooks Directory
Add accessible math notation
Embed multimedia: video, audio, images, and more
Add interactive learning activities with easy-to-use H5P
Engage readers in social annotation using Hypothesis
Support rigorous accessibility standards
Publish to the web or generate export files using beautiful pre-built book templates
Choose how to share your book: open access vs. private, multiple download options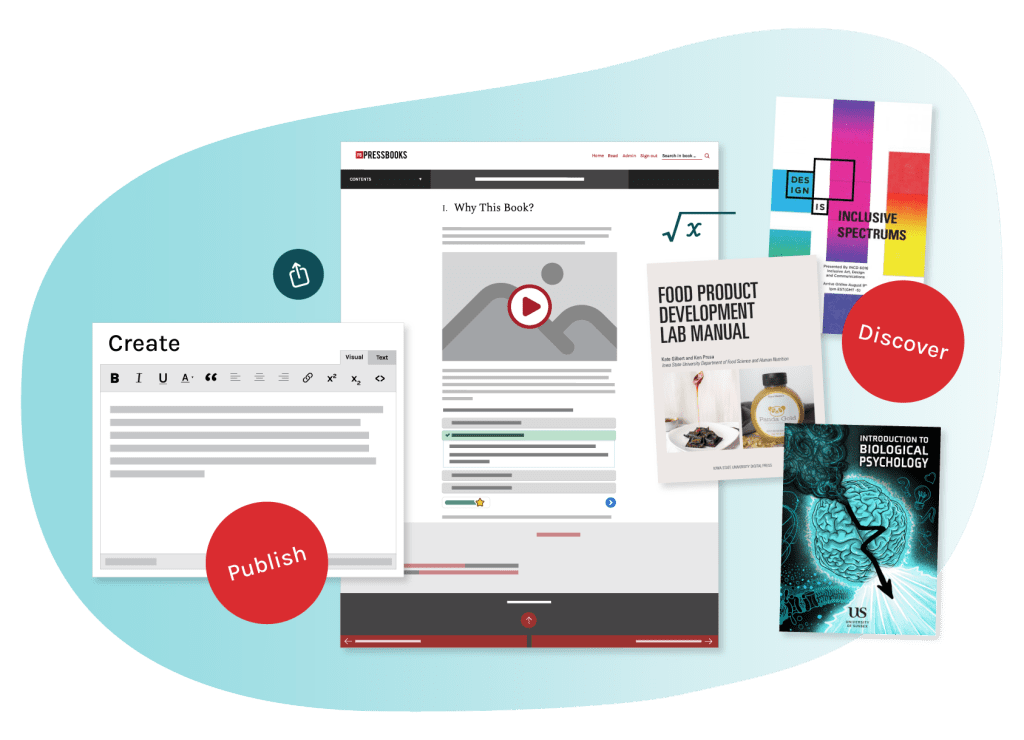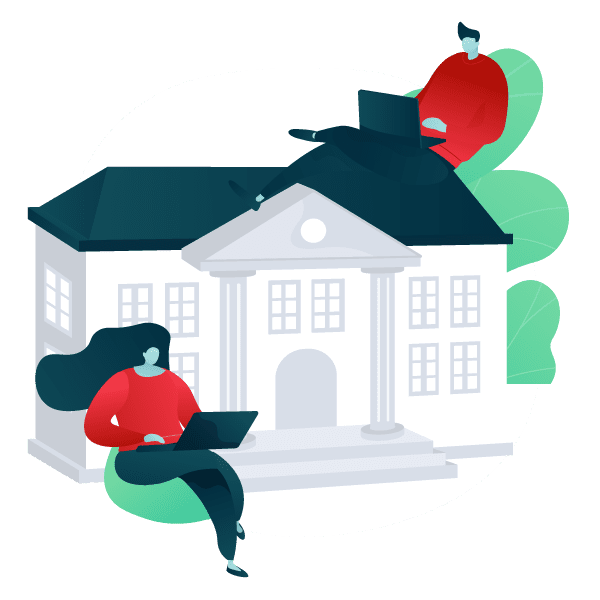 Pressbooks for Systems & Consortia
Pressbooks counts a number of higher education systems and consortia among its largest customers. Student success and engagement are a strategic priorities for virtually every organization of this type, and Pressbooks opens new possibilities for multi-institution collaboration on a variety success-focused initiatives including:
Textbook affordability
Culturally-relevant instruction
Open pedagogy
Accessibility of digital learning materials
Localized curriculum … and more!
Pressbooks Results
Pressbooks Results is a game-changer for engaging students and empowering instructors using Pressbooks-delivered course materials.
How it works: Pressbooks makes it easy to create embedded interactive learning activities using an intuitive tool called H5P. When students complete these activities, Pressbooks Results passes grades directly into the learning management system (LMS) gradebook. Instructors and students can then explore detailed data for insights about learning progress.
Activate Pressbooks Results to:
Access learning materials and graded formative assessments seamlessly inside the LMS
Increase student motivation to engage with interactive learning materials
Give students information to guide their choices about where to focus time and effort
Equip instructors with data to inform their teaching strategies, interventions, and improvements to learning materials
Pressbooks Results is available as an add-on solution for Enterprise Network customers.