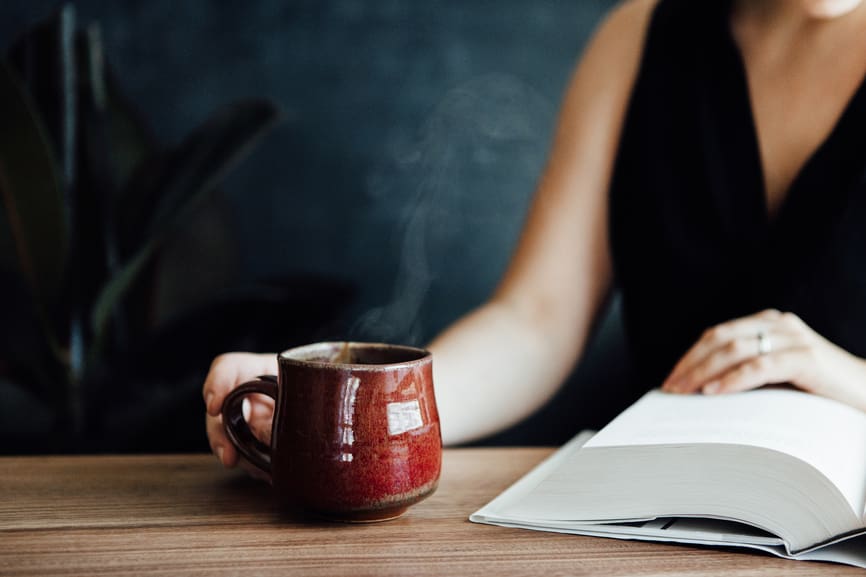 You've written your book. Now it's time to get physical copies into your readers hands. Here's what you'll need to print your book.
1. Get a Print-Ready Book Cover
Print book covers are different than ebook covers, so if you have an ebook cover, you're not done yet. Print book covers are not easy to design correctly yourself, so unless you're a designer by trade, we strongly recommend hiring a professional. This is the major marketing piece for your book, afterall–it's worth a few bucks to do right.
Your print book cover will contain the front cover, back cover and spine. It will be sized specifically to your trim size and page count so give both of these numbers to your designer. Specs will differ slightly among printers, so check what yours requires.
In general, the file needs to be high-res–at least 300 dpi. This is so the cover doesn't appear blurry. You can't make an image of lower resolution bigger without it becoming pixellated. Likewise, the colors must be CMYK for print rather than RGB for Web. (Your ebook cover was likely designed with RGB colors, so you can't simply place it on a canvas of the right size.)
Fonts should be embedded, and only certain fonts should be used. Your printer may also specify a bleed measurement if your cover artwork is intended to go to the edge of the cover. (At Pressbooks, this is 0.125″ (3 mm) on all sides.)
When it's done, your designer will have the software needed to compress the file to be under the required size (1 GB in our case) and save it to printer-specific "prepress" settings.
2. Format Your Interior File
When you submit a book to a printer, you submit two files: the cover and the interior (the inside of your book). The interior file, usually a PDF, is the designed version of your manuscript. In the old days, you would have needed to hire a graphic designer to lay out your book using InDesign (cost: $200-$2,500). But now, it's easy to do yourself. Simply copy and paste your manuscript into Pressbooks.com, and voila: instant book design in a format that will meet typical industry standards for most printers (cost: less than $99).
3. Decide on the Book's Trim Size
How big do you want your book to be? The price of printing depends on this and other factors, so you'll need to decide before you commission a cover or send the book to print. Common sizes for a small paperback include 5.5×8.5, 6×9, 4.25×7 and 5×8.
4. Make Aesthetic Decisions
Do you want a gloss, matte or cloth cover? Each will have separate requirements and potentially different pricing. Should it be perfect bound or saddle-stitched? White- or cream-color interior? Duplex or single cover? Hardback or paperback? All these elements will play a role.
5. Determine Your Book's Page Count
Before you print your book, you'll in order to determine your page count, as pricing as well as cover size will be based on this factor combined with your trim size and some of the considerations above.